Dates: 02/08/2020 - 02/15/2020.
Antigua, located in the heart of the Leeward Islands in the Eastern Caribbean, is a dynamic island moved the music of steel and drums. Benna, Calypso and Reggae are just a few of music styles native to Antigua and Barbuda. We will sail to a different places every day enjoying unique crowed less scenery, anchorages and lagoons.  This is one of the reasons why sail to the sun soaked island.
Antigua also provides visitors and sailors with the varying terrain that creates a great opportunity for hiking or enjoying other outdoor activities. Sailing, snorkeling, and diving are just some of the many activities that help make Antigua enjoyable.
You do not need to wait for Canadian summer. It is just a few hours away.
It is Sailing Adventure on luxury 6 cabin yacht with captain Dmitry (Jack) Usuatynsky, IYT Master of Yachts 200T and Sail Canada certified sailing instructor.
Besides every day snorkeling, swimming and sailing there are Some highlights:
Visit historical Antigua English Harbor – home to Nelson's Dockyard which is a fully restored 18th-century working dockyard. In days gone by, Nelson would keep his fleet here and there is a museum dedicated to his memory and has some fascinating exhibits.
Frigate bird sanctuary and uninhabitable beaches in Barbuda.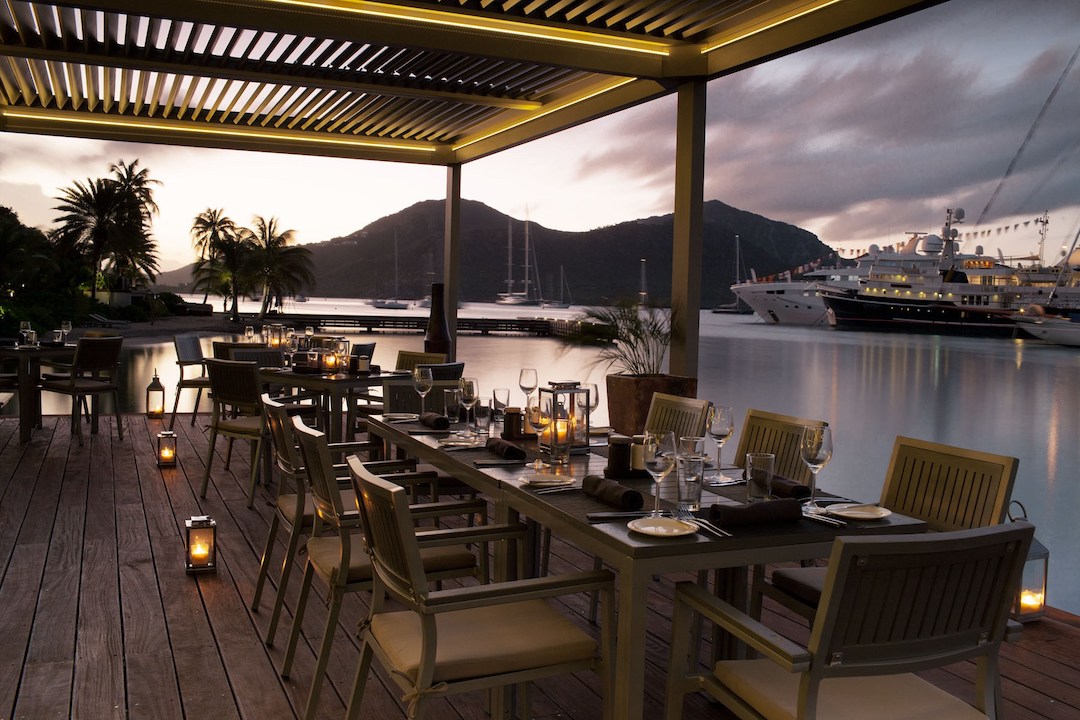 DAY 1
Jolly Harbour Marina is a perfect start point for your Antigua Sailing Itinerary; it is home to several bars, restaurants, a large supermarket which is great for your provisioning, customs and immigration, a freshwater swimming pool, 18-hole golf course, banks and a fuel dock. After your boat briefing and one to one chart briefing, leave the dock and sail north to Dickenson Bay; a wide bay with a mile long beach and home to several bars and restaurants. All perfect for sundowners and enjoying some stunning sunsets.
DAY 2
From Dickenson Bay, sail north to Barbuda to reach Barbuda when the sun is high in the sky. Pre-book your frigate bird sanctuary tour and pre-order fresh lobster or fish to be delivered to you. Anchor at Low Bay for your first night and enjoy stunning sunsets. Dinghy out to Tuscon Rock and snorkel; look out for turtles and rays.
DAY 3
Sail from Low Bay around to Coco Point on the south of the island. Snorkel, kayak or simply relax with a good book.
DAY 4
In the evening, we dine on the beach and get acquainted with the local cuisine and the peculiarities of its preparation - since ancient times, the islands have had their own unique way of cooking. Outside the house, in the yard, an earthen oven (imu) was made, where food (traditionally vegetables and fruits or fish) was cooked on red-hot stones, wrapped in banana leaves. Such a tradition exists to this day, it does not matter where you are going to eat - in an expensive restaurant or a local fast food joint.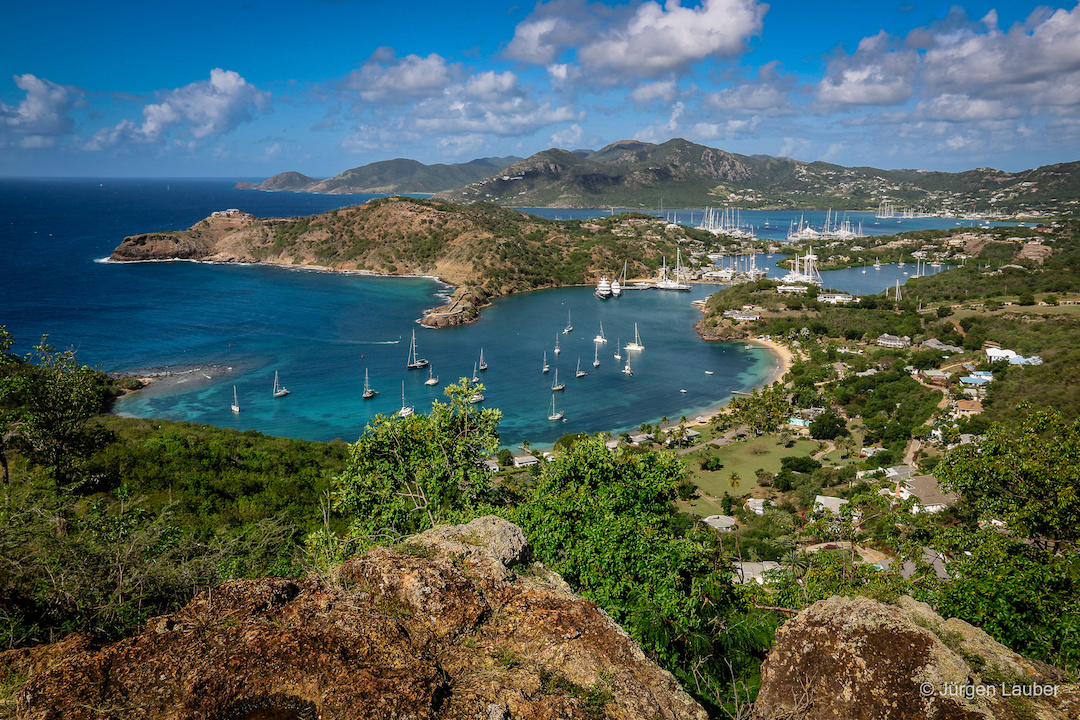 DAY 5
Sail to English Harbour or Falmouth Harbour. English Harbour is home to Nelson's Dockyard which is a fully restored 18th-century working dockyard. In days gone by, Nelson would keep his fleet here and there is a museum dedicated to his memory and has some fascinating exhibits. There are many restaurants in this area and the dockyard itself has some pretty places to have a coffee or dinner. If you enjoy diving, why not join a group departing from English Harbour and visit some of the many dive sites off the south and southwest coast. Dinghy ashore and enjoy a famous Espresso Martini at Skulduggery Café, or have dinner at Cloggy's Restaurant; famous for their ice cold rose wine and yachtie atmosphere. Marvel at the mega-yachts and super-yachts below. Enjoy the Sunday night jump- up at Shirley Heights; steel pan music, original rum punch, and reggae music will have you dancing into the night.s).
DAY 6
Sail south to Carlisle Bay. Carlisle Bay is a very pretty bay with lush vegetation on the surrounding hills. Put on your snorkels and jump right in! This is also home to Carlisle Bay resort with two lovely restaurants; East and Indigo on the Beach. Charter guests are welcome. This is a wonderful venue for a special dinner and an ideal overnight anchorage. They also have a Spa called BLUE that you are welcome to use – reservations are required. or sail south around the west coast of Antigua and drop your anchor at Darkwood Beach. Arguably the best Pina Colada's served here on this beautiful and unspoilt white sand beach. This is not an overnight anchorage so why not sail north and pick up a mooring ball in Jolly Harbour for your last night's dinner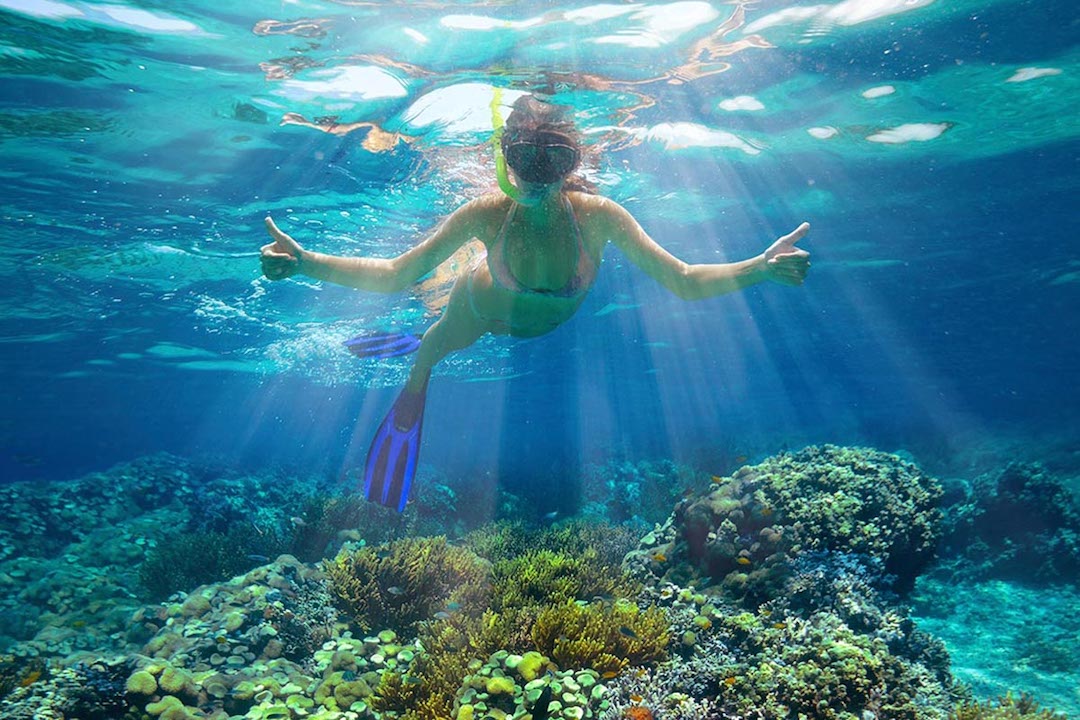 DAY 7
A final morning swim to complete your Antigua Sailing Itinerary and then make your way back into the base and disembark at noon.
Lagoon 450: SEEING BIGGER
The VPLP architects, in partnership with Lagoon and the celebrated Nauta Design studio, have been brilliantly successful in creating the 450.
– in terms of accommodation
– deck areas
– facilities
– performance
Transportation Terms and Conditions :
7 days of impressions and life sailing on a yacht – immersion into sailing livestyle.
professional skipper services

professional photo and videography during the trip

final cleaning of the yacht

bed linen, towels

Outboard motor for boat

food on yacht

limited bar on yacht

Food and limited bar on yacht are included
diesel, marine charges and marine park permits are included
The program is preliminary and can vary depending on the weather conditions or the wishes of the crew.
You need to get in and out of the boat.
Dates of the trip are tentative at the moment and will be confirmed shortly.
Please contact Navigator Travel before buying air tickets.