Dates: 03/17/2021 - 03/24/2021.
The British Virgin Islands locally known as NATURES LITTLE SECRETS are easily the best sailing destination in the Caribbean, and arguably, one of the best in the world. Warm weather year round, consistent trade winds and line of sight sailing make the BVI a sailors paradise.
The BVI is made up of over 60 islands and cays, mostly unspoiled, with pristine sugar white sand beaches, varied sea life, crystal clear waters, and an easy island vibe with plenty of bars around.
It is famed for the dramatic granite boulders of Virgin Gorda,  the largest Coral Reef in the Caribbean – The Horseshoe Reef, quaint picturesque villages and splendid beaches of Jost van Dyke,  one of the best dive sites at Salt Island, and quite possibly the hidden treasure of the pirates.
There is no better way to explore the delights of the BVI than by sailboat. Offering sheltered waters with minimal tidal currents, few unmarked hazards, line-of-sight navigation, excellent navigation aids, short hops to new destinations.
Charter Day 1. Welcome to the Caribbean!
Welcome to our sail yacht – our home and wings for next seven adventurous days. Make yourself familiar with marine lifestyle. Safety briefing and orientation. Enjoy Caribbean cuisine at one of the local restaurants.
Charter Day 2. Norman Island
Your bareboat charter vacation is finally happening and the British Virgin Islands (BVI) await! If well prepared and all goes smooth, you should get off the dock in Tortola sometime between 12:00 noon and 2:00 pm with enough time to make our way to The Bight * on Norman Island. We will stop off at The Indians or The Caves for a relaxed snorkeling. You may opt to head straight over to the William Thornton Floating Bar & Restaurant or Pirate's Bight Restaurant for a late lunch or a much-needed refreshment. Forewarned is forearmed. Keep the kids out of the Willy-T bar once things start rocking if you'd rather they didn't discover what a body shot might be. Have a great evening and wind down from your travels. Tomorrow you'll be sailing! For a more family-oriented experience, head over to Pirate's Bight.
Charter Day 3. Peter Island, Salt & Cooper Island
It is just perfect! You've recovered from your flight, the sun is rising, the frigate birds are soaring overhead our sail yacht. Hopefully, you didn't overdo it last night. Now you are ready to start your sailing adventure! If you haven't already been there and done that, first thing in the morning is the best time to snorkel THE INDIANS or THE CAVES, before the crowds. Then we will head to PETER ISLAND. Once again, you will have several choices for anchoring or mooring ... but on your first visit, I would recommend heading directly to Dead Man's Bay. It is Simply stunning! DEAD MAN'S BAY BEACH! Enjoy a lovely swim at this world-class beach or indulge in a sumptuous buffet lunch at Dead Man's Beach Bar&Grill. It's expensive by some standards, but well worth it if you have worked up your appetite. Their desserts are a gastronomic delight! SALT ISLAND is home to the Wreck of the Rhone, one of the best scuba dive sights in the Caribbean! The Rhone was a British Royal Mail steamship sunk during a hurricane in 1867. The British Virgin Islands and the Rhone were made famous in 1977 as the location for the movie, "The Deep". This is an interesting wreck and much of the Rhone well preserved with lots of details that still can be clearly identified. For the evening we will sail on to COOPER ISLAND and pick up a mooring ball. The Cooper Island Beach Club boasts great restaurants and bars you'll want to visit. if we get there early to ensure a mooring is available*. This is a popular spot and there's a limited supply of moorings. You'll find lots of turtle grass in this area. Anchoring in turtle grass is a major no-no, so if bent on staying here, you'll have to find a suitable sandy patch to anchor if all moorings are taken. BVI tales: When sailing past PETER and SALT ISLANDS on your way to COOPER ISLAND, you'll see a rather imposing and forbidding island to your starboard side called DEAD CHEST ISLAND. You may have heard the song, "15 men on a dead man's chest ... yo ho ho and a bottle of rum". It all happened here.
Charter Day 4. The Baths of Virgin Gorda
One of the most awesome sights to behold when sailing around the BVI are THE BATHS at the southern tip of VIRGIN GORDA. There are conflicting theories as to how these incredible granite rock formations came to be. Some say THE BATHS resulted from a meteor shower, others credit the local volcanic activity. There appears to be visible evidence of volcanic lava flow. No matter what powers of nature were behind the creation of this wonder -it is an awe-inspiring experience - to sail around them on a yacht If it's will get too busy at THE BATHS, then we will move on to SPRING BAY NATIONAL PARK. A lot of seasoned visitors to the area actually prefer SPRING BAY BEACH. The two beaches are side by side but Spring Bay is often overlooked and that's a mistake. At NORTH SOUND, you'll find several places to anchor or you may pick up a mooring ball. Our favorite spot to anchor our yacht right beside MOSKITO ISLAND, just inside COLQUHOUN REEF. If your mates prefer to be in the center of all the action, we can easily go to SABA ROCK and pick up a mooring ball there. If you'd prefer to be on a dock, we can head over to Leverick Bay Resort & Marina or The Bitter End Yacht Club for a lovely afternoon.
Charter Day 5. Anegada
This is the only major coral island within the British Virgin Islands. ANEGADA boasts great beaches, an immense barrier reef, salt ponds, flamingos, rock iguanas, incredible sunsets, and great lobster dinners! Anegada is known as the "drowned island ", as it is formed by coral reef and limestone with the highest point only at 28' above the sea level. The north shore offers miles and miles of beautiful, uninterrupted beaches and the longest in the Caribbean barrier reef with views of the immense Atlantic Ocean. It is sparsely dotted with uniquely charming BVI beach bars and restaurants including Cow Wreck Beach Bar and Grill, Flash of Beauty at Loblolly Bay East, and Big Bamboo Restaurant also on Loblolly Beach. Each offers fresh seafood (including fresh lobster and conch) as well as great island refreshments! These beaches have become a major attraction for surfing and kiteboarding enthusiasts. ANEGADA REEF. This fascinating part of the British Virgin Islands is protected on its northern coast by a huge barrier reef which, at nearly 18 miles long is one of the largest in the Caribbean! The entire island encircled by approximately 14 miles of powder white beach. The reef itself is bustling with diverse sealife: conch, lobster, a myriad of corals, reef dwellers and big game fish.
Charter Day 6. Guana Island, Tortola or Jost Van Dyke
We will set sail for the incomparable MONKEY POINT at GUANA ISLAND. You will be able to enjoy a leisurely day at the beach, or take advantage of some of the best snorkeling in the BVI. This truly spectacular spot is a must see. There are other more advanced dive sites on Guana as well. Click on the link above to read about them. In the afternoon, you will face the most difficult choice yet. We may want to go to CANE GARDEN BAY on Tortola, the B-Line Bar on LITTLE JOST VAN DYKE, Foxy's Taboo beside Diamond Cay and the Bubbly Pool or White Bay, JOST VAN DYKE. Given you have a limited amount of time if we are chartering for only 7 days, you will have to choose only one and save the rest for your next trip. Doing a little bit of research before the trip always helps with choices. Of course, the weather will have a bearing on our decisions as well. The wind and the ways inevitably will have their say. If there are no waves on the north side of JOST VAN DYKE, you can rule out the BUBBLY POOL just this time. JOST VAN DYKE offers several places to enjoy fresh seafood and the lobster is really incredible ... but then again, Quito's jerk shrimp and seafood pasta dishes are pretty tempting as well! Of course, there's always the choice between Quito Rymer and Foxy Callwood of Foxy's Bar & Restaurant when it comes to real entertainment. Decisions, decisions! With private charter sailing yacht experience, the beauty is that you can have your say in what to do next as long as you know what you really want!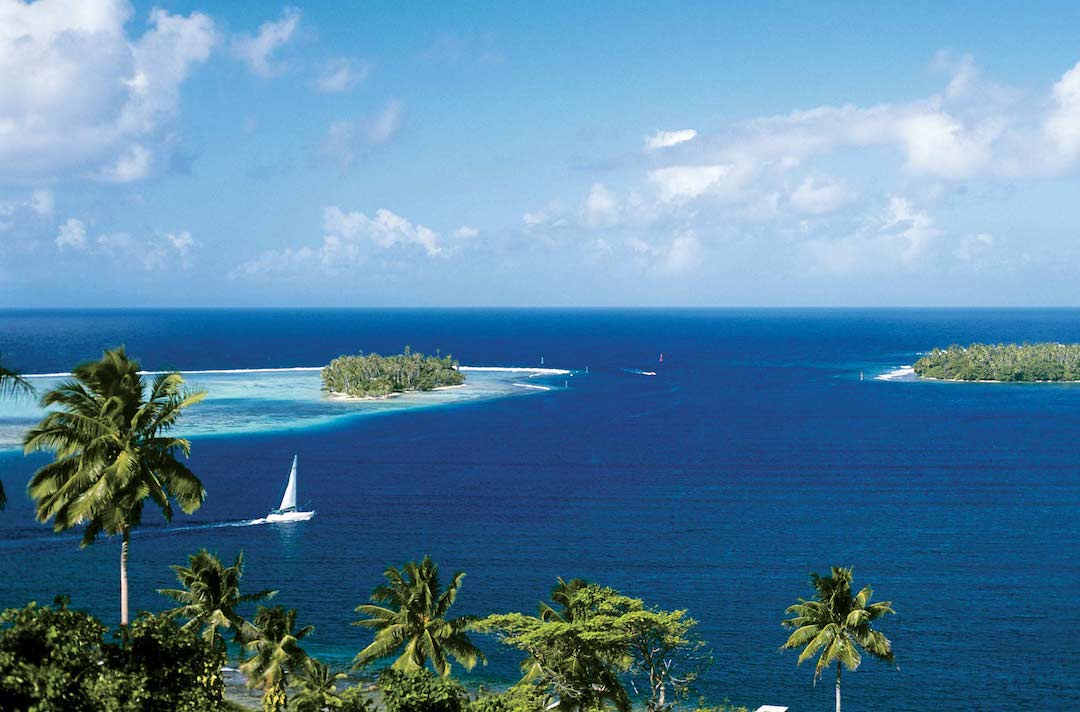 Charter Day 7 Sandy Spit, Green Cay & Soper's Hole
In the morning, we will head over to SANDY CAY, Sandy Spit and GREEN CAY for more great snorkeling and basking in the splendid Caribbean sun. In the early afternoon, we will sail on to Soper's Hole to do a little shopping on FRENCHMAN'S CAY. At SOPER'S HOLE, we will find several shops, restaurants, and bars. Now you have a choice again. Do you want to stay at SOPER'S HOLE for the evening ... or do you want to keep sailing to NORMAN ISLAND and spend your last night in the BIGHT for a good time ... OR ... would you like to treat yourself to a night out at PETER ISLAND? Seven days have flown by and you now understand why there is no way to see and do it all in just one week or even 10 days. The best part of it though- there is still plenty to see if you choose to come back to the British Virgin Islands for a sailboat charter trip or bareboat charter. It is time to head back to the charter base by 10:00 a.m. You will bring back home unforgettable charter yacht sailing experience and plenty of plans for your future travels. Check out our other destinations!
Bali 43 2019. The BALI catamarans range has a unique and recognizable DNA. The BALI Catamarans are the result of the R&D department of the CATANA shipyard, a legendary brand renowned for its high-performance and top-of-the-range catamarans. The BALI catamarans are known and appreciated for their rigid front cockpits with lounge and sunbathing areas, the platform connecting the two rear skirts with large bench and trunks, the large tilt-and-turn door and sliding windows as well as a panoramic relaxation area on the roof. BALIs are much more than catamarans, they are witnesses to life experiences and sharing.
Transportation Terms and Conditions :
7 days of impressions and life sailing on a yacht – immersion into sailing livestyle.
professional skipper services

professional photo and videography during the trip

final cleaning of the yacht

bed linen, towels

Outboard motor for boat

food on yacht

limited bar on yacht

Food and limited bar on yacht are included
diesel, marine charges and marine park permits are included
The program is preliminary and can vary depending on the weather conditions or the wishes of the crew.
You need to get in and out of the boat.
Dates of the trip are tentative at the moment and will be confirmed shortly.
Please contact Navigator Travel before buying air tickets.