Dates: 12/08/2019 - 12/15/2019.
Guadeloupe is part of the Leeward Islands and stands out because of its butterfly shape. The eastern wing, Grand-Terre, features Pointe-à-Pitre, the island's biggest city and center of tourism. The western wing, called Basse-Terre, is less developed and dominated by an impressive national park. A narrow channel called the Salt River separates the two halves of the island.
Nearby are Marie Galante, which offers fantastic snorkeling, and the Gosier islet and its large coral reef. For anchorages, head to Les Saintes and take a stroll around Fort Napoleon on Terre-de-Haut. Don't leave before visiting Jacques Cousteau's Underwater Reserve in the waters close to Pigeon Island for an abundance of colorful coral forests and marine life. This underwater world is considered one of the best dive sites you can experience.
DAY 1. MARINA BAS DU FORT
You'll find plenty of restaurants and bars with creole food, such as mahi mahi, and music at our base, Marina Bas Du Fort, which will entertain you for your first night.
DAY 2: SAIL TO MARIE GALANTE
Sail to Marie Galante for your first experience of snorkelling in Guadeloupe. Be careful of the buoys and lobster pots, which the local fisherman have placed everywhere around the island.
DAY 3: EXPLORE MARIE GALANTE AND ITS BEACHES AND ANCHORAGES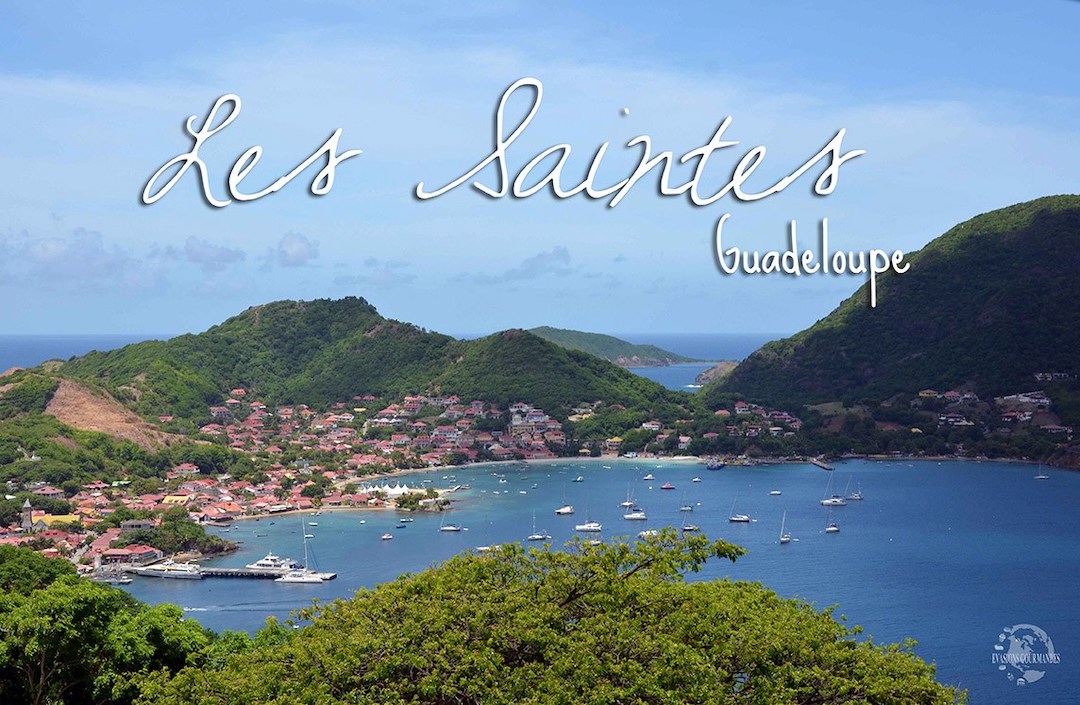 DAY 4: HEAD WEST TO THE ARCHIPELAGO OF LES SAINTES, WHERE YOU CAN FIND A GOOD NUMBER OF ANCHORAGES IN THE NATURAL HARBOR.
DAY 5: EXPLORE LES SAINTES BY SCOOTER, BUS, OR ON FOOT AND DON'T MISS FORT NAPOLEON AND THE BEAUTIFUL BEACHES.
DAY 6: VISIT THE ISLET GOSIER WITH ITS LUSH VEGETATION, SURROUNDED BY A LARGE CORAL REEF. THE PERFECT SPOT FOR A SWIM AND SNORKEL.
DAY 7: RETURN TO MARINA BAS DU FORT IN GUADELOUPE, SPENDING YOUR FINAL NIGHT IN THE MARINA.
BAVARIA NAUTITECH 46 OPEN
MAKES EVERY VOYAGE RELAXING.
The BAVARIA NAUTITECH 46 OPEN has been designed for people who love exploring the oceans. It doesn't matter whether this is only for a few days or for an extended journey. The joy of lying at anchor in secluded coves, or sailing at speed from port to port – with the NAUTITECH 46 OPEN you can experience all this without sacrificing comfort or luxury.
Transportation Terms and Conditions :
7 days of impressions and life sailing on a yacht – immersion into sailing livestyle.
professional skipper services

professional photo and videography during the trip

final cleaning of the yacht

bed linen, towels

Outboard motor for boat

food on yacht

limited bar on yacht

Food and limited bar on yacht are included
diesel, marine charges and marine park permits are included
The program is preliminary and can vary depending on the weather conditions or the wishes of the crew.
You need to get in and out of the boat.
Dates of the trip are tentative at the moment and will be confirmed shortly.
Please contact Navigator Travel before buying air tickets.